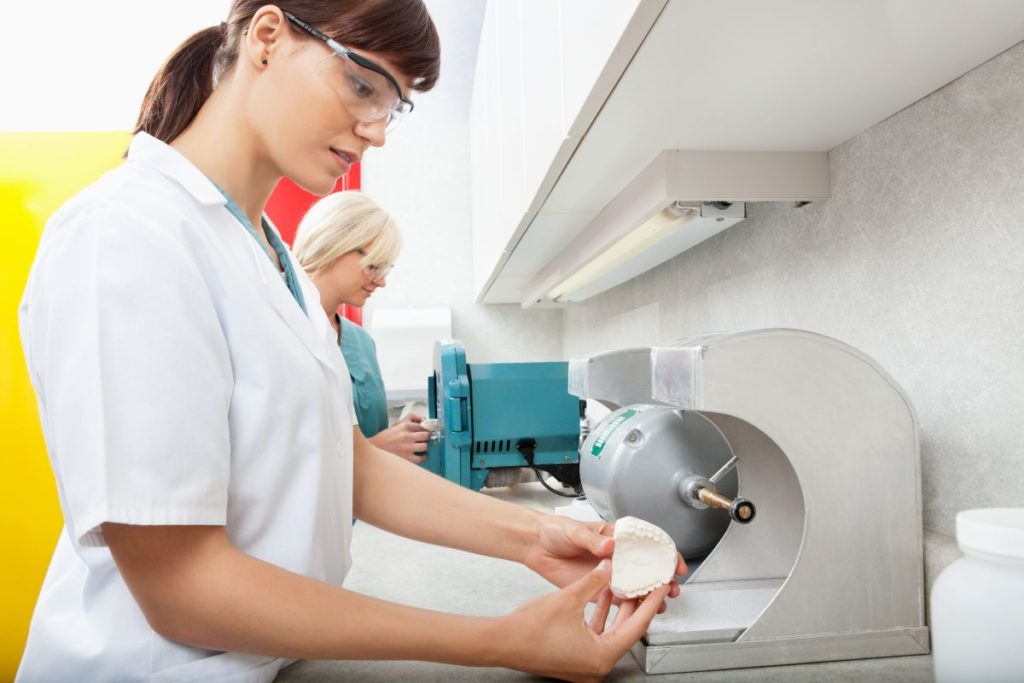 In a dental practice, lowering dental fees to provide patients with the best value is sometimes not as easy as it may sound. Making drastic changes could diminish quality of service. Cutting down overheads like administrative services, facility care standards, marketing investments, and employee salaries can be challenging. After all, you need these things to keep your business running and encourage patients to come through the door.
This leaves two important areas where you can save costs: supplies and lab fees. Here are a few ways you can significantly reduce your overhead expenses without compromising on the quality of care and patient experience.
Take A Strong Look At Your Supply Costs
Do you know your practice's true cost of dental supplies? This includes all the hidden expenses such as shipping and handling charges, overstocked items on hold in inventory, and defective product returns. Factors like not receiving credit for a suppliers' mistakes, failure to maximize free offers or rebates, and restocking fees also impact these costs.
Make sure you have a reliable system in place to track your inventory and purchases. Many dentists, especially the newest ones, don't realize that they need to hold their supply company responsible. Work with them on how to reduce your supply costs, set fees in writing, and if they fail to deliver what they promised, pass the financial responsibility to them.
The Cheapest Brand Can Prove To Be Most Expensive
When considering house brands for your dental crowns and supplies, be very careful. Going for the cheapest brand for things like disposable barriers, hygiene instruments, and impression trays wouldn't hurt anyone, but when it comes to the vast majority of equipment and tools that help you diagnose, restore, or treat the patients, choose a quality option. This is not just for your patients' dental health, but for your own cost management as well. Low-quality products tend to break down and wear out faster, and will eventually prove much more expensive.
Join A Purchasing Group To Leverage Increased Buying Power
Many dentists in private practices are now choosing to maximize their purchasing power by working as a group. This is similar to a dental support organization, where each group has a good mix of vendors. Before you join a franchise group, make sure the vendors are trustworthy and won't compromise your dental work on common procedures.
Use A Good Practice Management Software
Most dentists use computer software nowadays to help their practice run smoothly. There are dental management software programs that can help you cut down on administrative costs and increase the overall efficiency. If you don't have one at the moment, consider investing in a software that allows you to organize and manage patient information, claims, prescriptions, electronic billing, dental insurance plans, insurance billing codes, invoices from dental labs, and more.
Choose Your Dental Lab Wisely
Dental lab fees are one of the biggest overhead expenses in a practice. You want to be sure that you are working with a quality lab, because working with a subpar one can jeopardize your patients' health and your reputation.
If you are not happy with your current dental laboratory fees, consider switching to one that can provide great options at cheaper prices. To ensure a great relationship with a lab, reach out to them to identify who your contact will be before you send them a case. Share your preferences with them regarding your restorations and discuss the specific details of the cases you will be sending. Make sure you know the approximate full cost, shipping costs, and turnaround times before you get the lab bill. Otherwise, you might be in for quite a shock.
Optimize the Physical Space
Things like replacing halogen light bulbs with LED lights can go a long way in minimizing your energy bills drastically. You can also add motion detectors in storage and examinations rooms to operate lights as well as certain types of equipment only when they are needed. To cut down your practice's daily water usage by several hundred gallons, consider getting a waterless or dry vacuum system.
Contact Trident Dental Laboratories To Turn Your Lab Fee Into A Cost Saver For Your Practice
Since 1988, our technicians at Trident have helped numerous dental professionals increase their profitability and provide better restorative solutions to their patients. Our incredible pricing allows you to offer extremely affordable treatment options to patients who don't have dental insurance or otherwise can't afford them.
We understand how important it is for you to reduce treatment costs to serve your patients better, and we can help with that. To learn more, please contact us today.