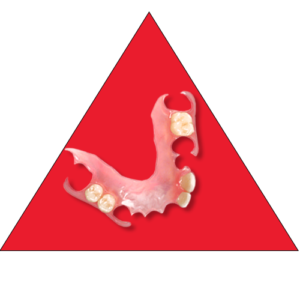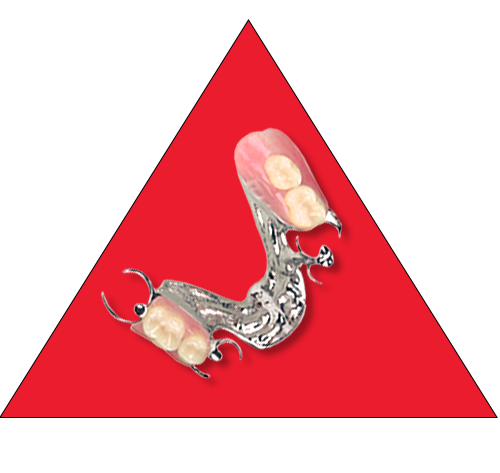 Tri-Flex
Tri-Flex is a light-weight, translucent, particularly comfortable flexible partial. Its unique physical properties allow natural tissue color to appear through the material resulting in high aesthetics. For patients with allergies to acrylic, Tri-Flex is monomer free
Valplast
Fabricated with a biocompatible thermoplastic nylon material, Valplast is ideal for patients who prefer not to have fixed restorations or are transitioning to final treatment. Valplast naturally blends with their tissue, is lightweight, comfortable, and eliminates the need for metal clasps.
Lasermet RPD (Cast Frame Partial)
Lasermet is composed of a chrome/cobalt alloy. Utilizing a new proprietary laser design and finishing technique, it provides a precision fit and refined surface for improved patient acceptance with minimal chair side adjustments.
Vitallium 2000 RPD (Cast Frame Partial)
Vitallium 2000 is a reformulated premium alloy which provides exceptional strength and fracture resistance. Biocompatible and Nickel and Beryllium Free.
Also available as a Flexible combo partial.
Acrylic / Treatment Partials
In need a transition option or an economy solution to partial edentulism? Trident has the experience and knowledge to craft a well-fitting and aesthetic acrylic partial
Pricing based on span of the partial:
Flipper (1 tooth)
Stayplate (2-5 teeth)
Treatment Partial (6 or more teeth)