Professional Dental Fillings at Your Dental Practice
Trident Dental Laboratories works with dental practices across the United States to provide patients with composites and provisional fillings nationwide. Whether you need products and services for composite or cavity filling, we've got you covered. To learn more about composites and provisional fillings, keep reading. If you have any questions or concerns, we'd be happy to address them.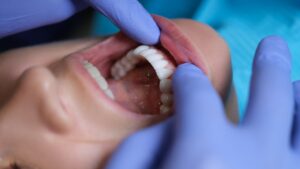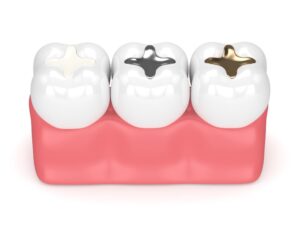 What Are Composites & Provisional Fillings?
Dental composites are resin-based and made from synthetic materials that combine polymeric matrix with a dispersion of glass, mineral, or resin filler particles. These composites can restore tooth structure that has been lost due to trauma or diseases. Provisional dental fillings are restorations made from rigid, durable materials. This is so they can better withstand the wear and tear of everyday life. Additionally, these fillings are made to match the color and shape of one's natural teeth. Provisional fillings are meant to be in place longer than temporary fillings.
The Benefits of a Composite Filling
Composite fillings provide patients with a wide range of benefits. Whether a patient requires one or multiple fillings, composite fillings help ensure a long-lasting, healthy smile. The benefits of composite fillings include, but are not limited to, the following:
Can bind well to enamel
Unlikely to pop loose or loosen
Versatile enough to fix cracks or chips
Not affected by temperature
Nearly invisible since they are color-matched to one's natural teeth
Can fill small-to-moderate cavities
Not prone to expand or contract
Less drilling is required
A special light bonds the filling quickly
The Composite Filling Procedure
At the beginning of the composite filling procedure, patients will have their gums, teeth, and treatment area numbed with a local anesthetic. This is done to help lessen discomfort and prevent pain. Any of the existing tooth decay is then removed with a drill—this may take several minutes to complete, and patients should be told to expect slight pressure. Next, the composite filling is molded to the correct shape necessary to restore the tooth to its natural appearance. Finally, a special light is used to harden the various layers of the composite filling quickly and efficiently.
Why Partner with Trident Dental Laboratories?
Over the last 35 years, Trident Dental Laboratories has been one of the go-to dental partners for dental practices across the United States. Our clients rely on us to provide them with the best dental products and services, and we take immense pride in doing so, whether it's high-quality dental restorations, experienced technical support, exceptional customer care, or unwavering commitment to quality. We work with small- to mid-sized dental practices across the nation. Give us a try to experience what we can offer your dental practice. Whatever your practice's needs are, our experienced team can help.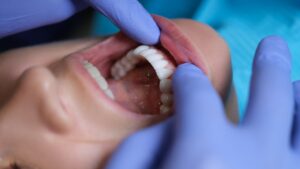 Contact Us Today About Composites & Provisional Fillings
As experts in dental filling and tooth filling services, you can count on Trident Dental Laboratories to provide you with the best products and customer service when your dental practice partners with us. Contact us today to learn more. We look forward to working with you.