Professionally Crafting Full Dentures Since 1988
Trident Dental Laboratories provides full dentures to dental practices throughout the United States. At our lab, we specialize in dentures, including full dentures, dental partials, upper partial dentures, and more. Full dentures are the perfect option for someone who's lost all of their teeth. Our highly-experienced lab technicians work closely with the leaders at our dental practices to ensure that their patients are receiving the best tooth replacement options possible.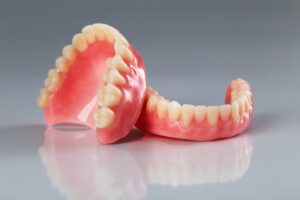 What Are Full Dentures?
Full dentures, also known as complete dentures, are false teeth that occupy the entire mouth rather than a portion of it. This removable device is a missing tooth replacement solution best suited for someone who has lost all their teeth. Most commonly, these dentures are made from acrylic.
The Benefits of Full Dentures
Full dentures and partial dentures alike can provide your patients with a wide range of benefits. If you're missing all of your teeth, full dentures could be the perfect option for you. With various teeth replacement options available—such as dental bridges and implants—deciding which option is best for you can be challenging. But we're here to help you narrow down your options and make the best possible choice. The benefits of full dentures include, but are not limited to, the following:
Ability to eat and chew more comfortably
Improved confidence and self-esteem
A more youthful appearance
A cost-effective teeth replacement
Restored ability to speak and chew
Why Choose Trident Dental Laboratories?
The team at Trident Dental Laboratories is committed to helping better dental practices across the United States. Our full-service lab technicians boast the expertise and knowledge needed to provide your dental practice with the highest-quality dental restorations, technical support, customer care, and more. Our customer-first philosophy extends into all that we do. You can count on us for:
Service – World-class customer service is our top priority. We aim to anticipate rather than respond, helping create a seamless experience for you. And if you need help, our highly-trained specialists are just an email or call away.
Expertise – Our people are the best in the industry. Experienced in every type of restorative scenario and experts at integrating digital workflows, we have the capabilities and knowledge to make your next case a success.
Reliability – Take the variability out of your lab work and schedule. With one of the most robust, efficient, and secure operations in the dental lab industry, you can count on Trident to deliver consistent quality results to your practice.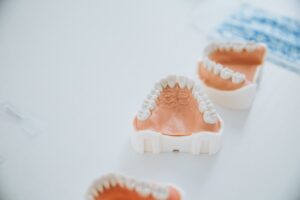 Contact Us Today For More Information
We offer full dentures and partials, as well as a wide range of additional tooth replacement options. Whatever your dental practice needs, our state-of-the-art lab can create. We have decades of experience serving the needs of dentists across the United States, so rest assured we know what we're doing. To learn more about our services or to speak with a lab technician, contact us today.