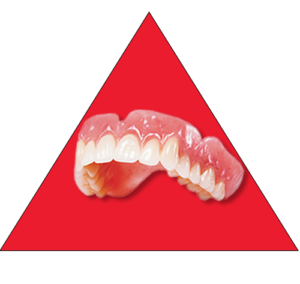 Full Dentures (Standard and Premium)
Available in both Standard and Premium varieties, Trident Full Dentures are customized precisely to your patient. Benefits of a Trident Full Denture:
Customized Tooth Set-up
Natural Aesthetics
Contemporary Occlusion Options
Durable and Functional
Realistic Gum Shades
Greater Adaptability
True-to-Nature Characterization
Available in Bleach Shades
Tooth Options Available:
Standard (Kenson Teeth)
BlueLine (Premium)
Portrait IPN (Premium)
Masel (Gold, Premium)
Other Design Options:
Cu-sil
Softliner
Cast Palate
All the beauty, aesthetics, and characterization of our traditional Full Dentures, are delivered with our Immediate options as well. Take the uncertainty out of Immediates.  Our experience and attention to detail will help make your next Immediate Denture case a success.